About Craig Fisher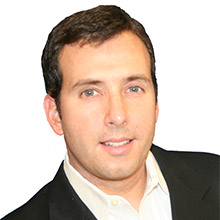 Craig Fisher is a founding partner of A-List solutions, and an 18 year sales veteran who has been improving the IT and Executive Recruiting Industry since 1995. He has served in executive sales leadership roles in start-ups as well as large, high growth companies.  Craig specializes in Information Technology Staffing, and Executive Search services.
Craig graduated with a BA from the University of Oklahoma, majoring in Advertising.
Craig writes about Social Networking and Branding strategies for career and employment at his blog, www.fishdogs.com. 
Craig enjoys devising extensive boolean search strings and other alternative sourcing methods that take advantage of Web 2.0 and Social Media technology.
He is a regular contributor to technology and career forums & has authored numerous articles on personal branding and social networking, resume writing, interviewing, and hiring and retention practices.